Where the Odd Couple Oddly Work: Schönwetterfront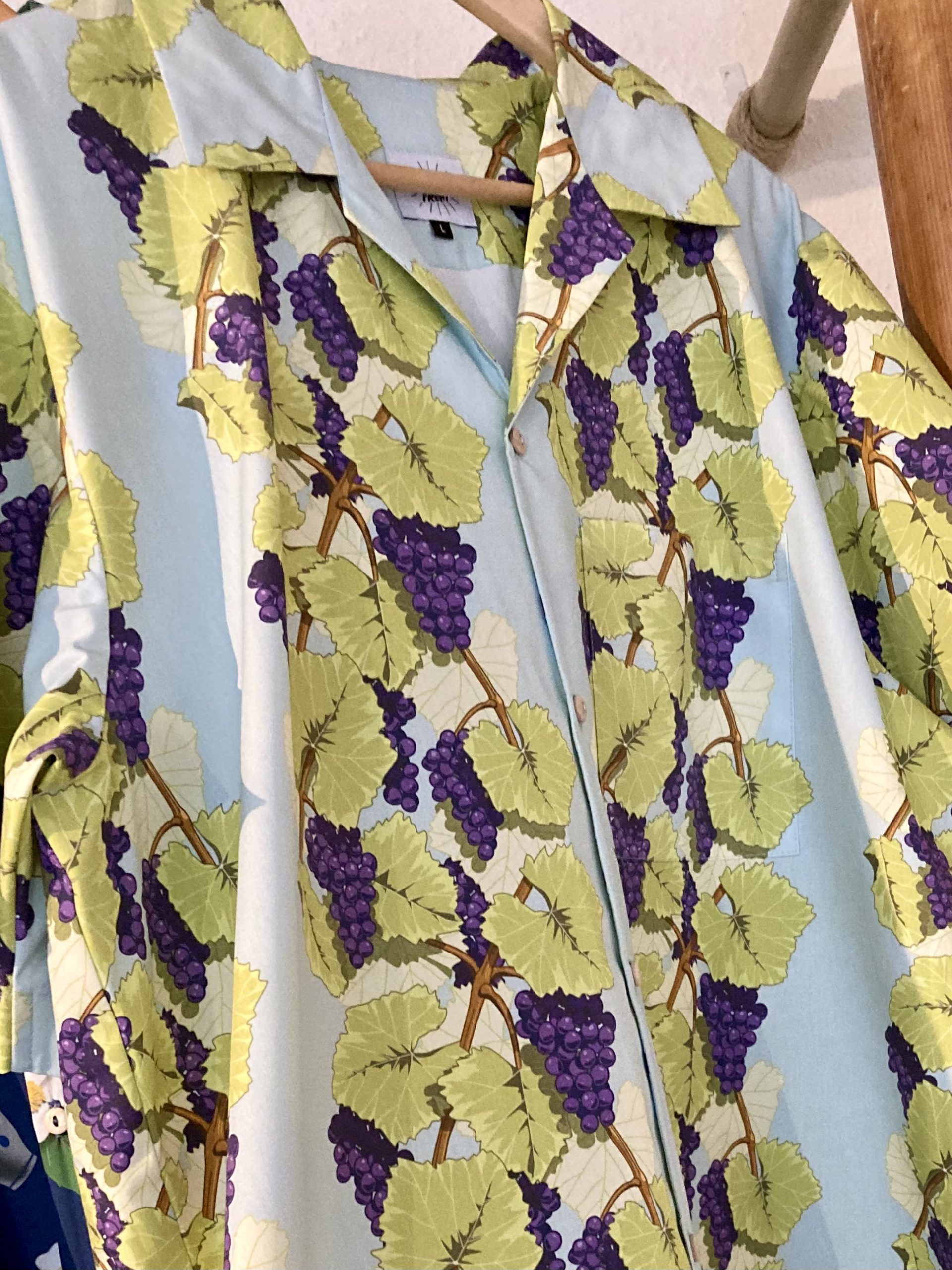 Full disclosure: I've never worn a Hawaiian shirt. Maybe it's because I've never been to Hawaii. Or because I don't like to draw attention to myself. Or perhaps it's because one of my old, grumpy uncles used to wear them. (Only one of these statements is false.) Regardless of my reasons, I'm beginning to have a change of heart. I've just moved into a neighborhood harboring a clothing store that exudes happiness, an emotion so intent on being elusive during the pandemic.
Schönwetterfront is like a Pacific pearl hidden in the sand; unless you're looking for it, you might sail right past this urban gem in the Poet District of Wiesbaden. That would be unfortunate, because waiting inside is designer and founder Christian Jakob, whose heart beats for the Tropics. The garments he creates and sells represent his roots in Deutschland, but are also inspired by relatives in Hawaii and the Pacific islands. His custom designs and locally stitched shirts, socks, hoodies, hats and headscarves whimsically bridge the two cultures.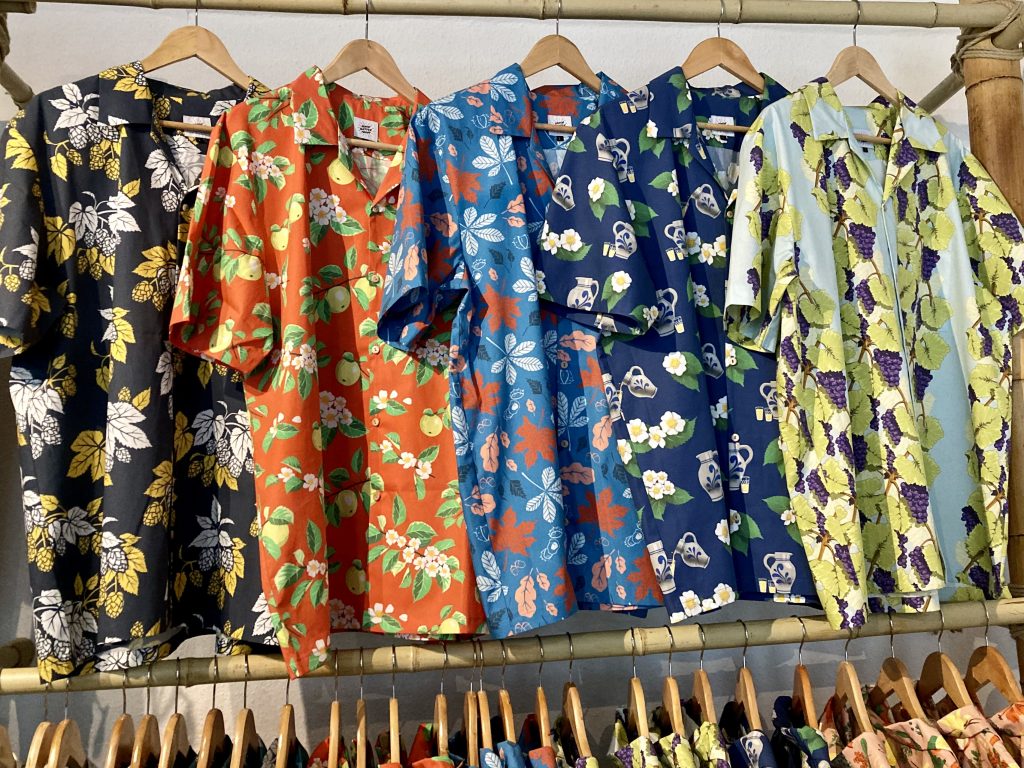 The inspiration for Christian's first design, which kick-started his business, came from Wiesbaden's beautiful blue-and-gold flag with fleurs-de-lis. He came up with a unique pattern using the colors and the iconic lily in his tropical print button-up shirts. It turned out to be a hit with locals, including a city employee who was given the shirt as a retirement gift for serving the city of Wiesbaden.
Since that debut, many designs have followed, including Riesling, Spätburgunder, Afpelwein, Bembels, Hops, Gin, Coo Coo Clocks, Grüne Soße and Lighthouses (Nordsea). And while the sprightly designs, organic cotton and local stitching bring customers in, it's the genuine, happy demeanor of the man behind the label who keeps them coming back. (The retired state employee returned two years later to buy matching Hawaiian shirts for a cruise to the Big Island with her husband.)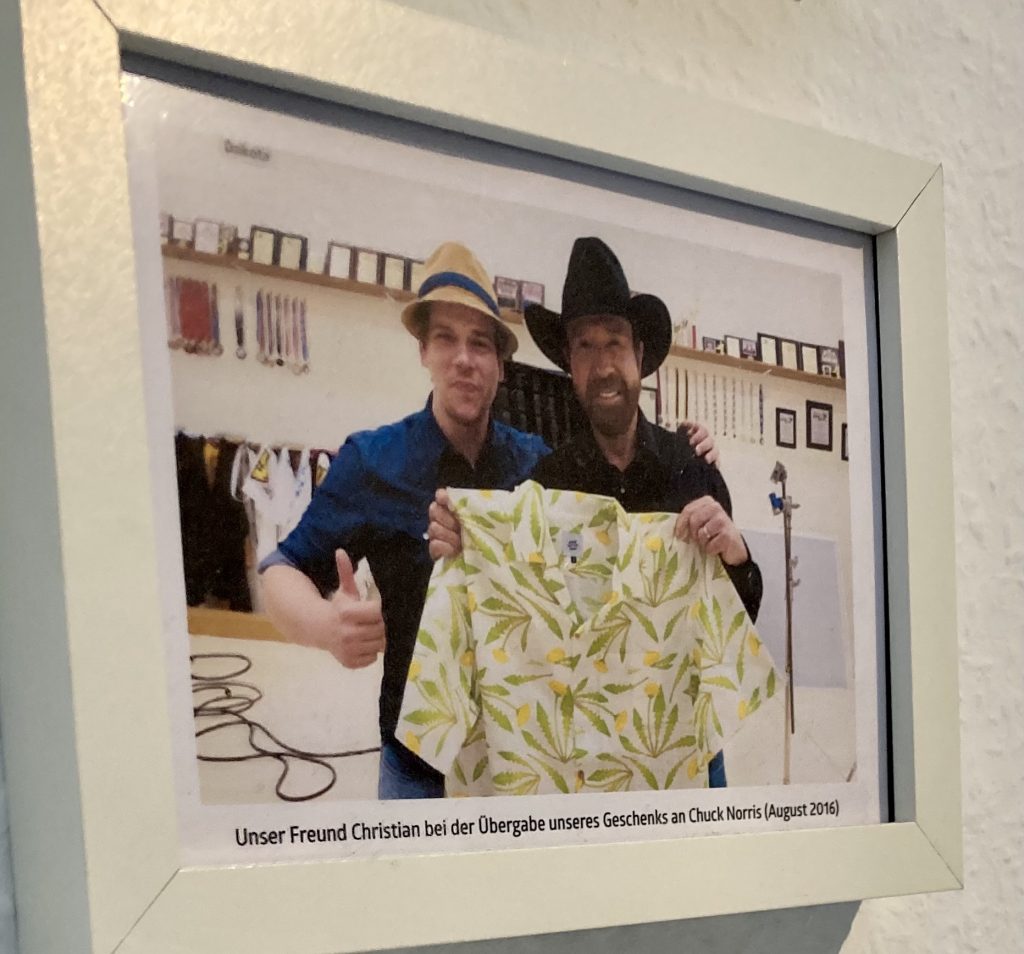 Christian says it best,"In all honesty, everyone looks kinder with a Hawaiian shirt and a smile!" I can't argue with this, which is why I now have a vibrant Riesling-patterned garment floating in my wardrobe amidst a sea of muted colors. If the past two years have taught anything, it's to add more joy to our everyday lives, and hopefully by extension, to others' as well.
(I did not have an old grumpy uncle who wore Hawaiian shirts.)
Scheffelstraße 3
65187 WiesbadenPhone: 0611 16883597
---