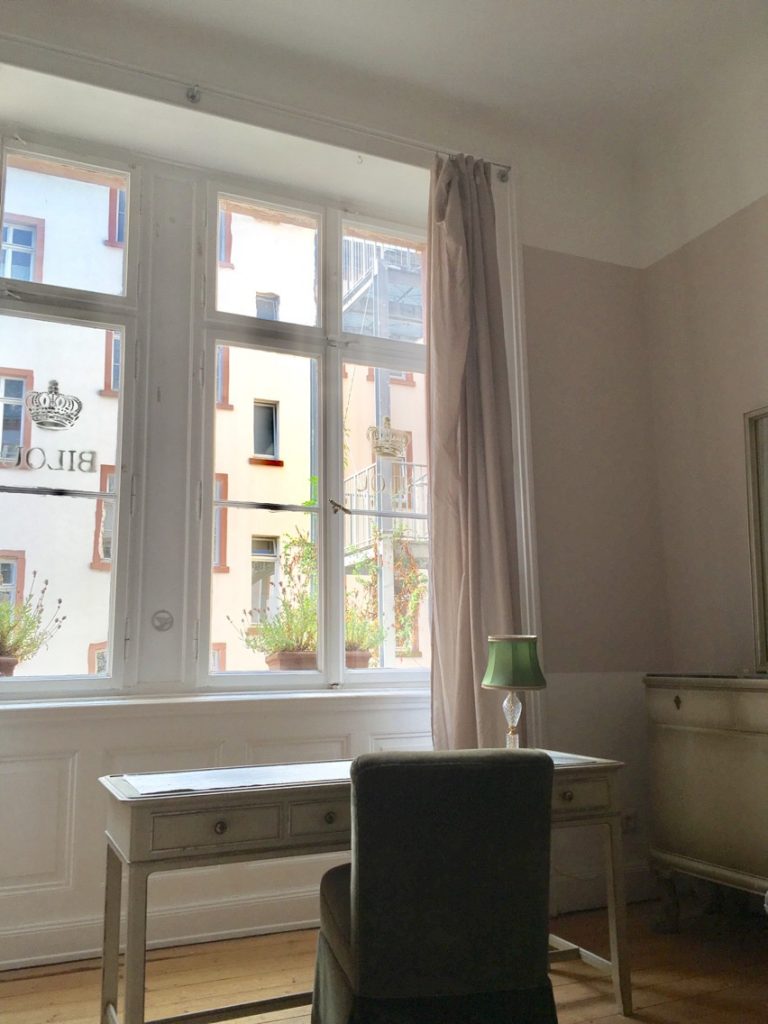 Unveiling Wiesbaden pulls back the curtain on a city filled with grace and beauty. This site hopes to encourage pedestrians to slow down. Peek into open doorways and allow yourself to be rewarded with splendor: marble entrances with turn-of-the century crystal chandeliers and beautiful plasters of gods and goddesses. Join me as I introduce you to shop keepers whose stories rival the wares they peddle. And not unlike the two million liters of medicinal springs rising to Wiesbaden's surface, this city extends a gracious hand to those roaming her pathways providing warmth and nourishment, along with opportunities for serendipity.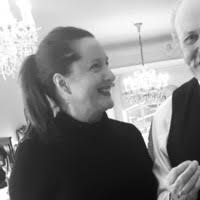 About Judy –
A traveler without a destination, a scholar without a degree, Judy is perfectly content to follow her meandering path only in anticipation of what turning the next corner may reveal. Born in Germany, raised in Louisiana, with pit-stops in New York, Chicago, Seattle and Austin.  Like her interests, Judy's jobs are varied: flight attendant, pastry chef, travel agent, stationery importer, preschool teacher, bartender and lifestyle columnist.  From 2011-2014 she lived with her husband and four daughters in southern Belgium, where she spent every free moment tracing Josephine Bonaparte, M.F.K Fisher, Escoffier and Julia Child's footsteps.
Judy and her entourage currently live in Wiesbaden, Germany.  When her apron isn't dusted with flour and she's not butchering the German language or shuffling kids, she can be found with her nose behind a food memoir or roaming the streets of Wiesbaden.
Contact: judymerhar@gmail.com
Judy's other website, Mincing Words Abroad