Papier-Art: Where Ephemera Fit For Royalty Resides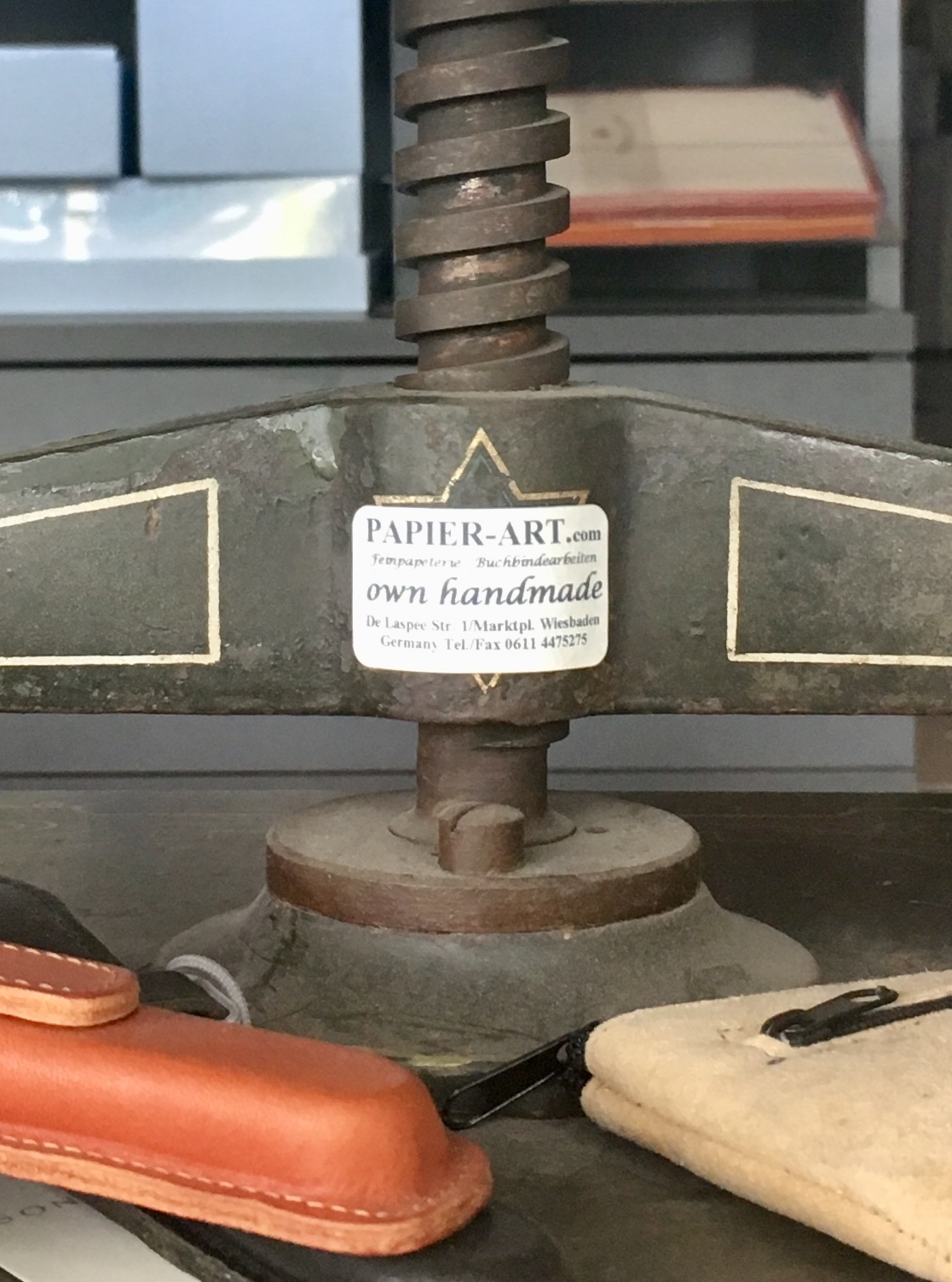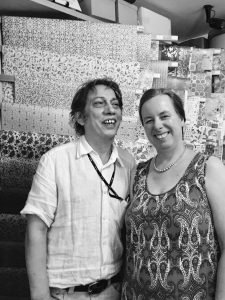 Like his fraying parchment colored linen shirt, Husam (Sam) Al-Badri is a soul who seems to have lived many lives. Born in Baghdad, Sam learned to bind books by age twelve. Adulthood brought him to Berlin, where he went on to build a successful career as an architect and worked in academia.  He speaks Arabic, German, English and French, too. Ten years ago, along with his lovely wife Martina, the two decided to open Papier-Art and trade the hustle and bustle of Berlin for the tranquil beauty of Wiesbaden.
The couple's store sits on a pedestrian lane in the shadows of the Market Church.  Here you'll find classic wall mounted metal pencil sharpeners, artisan fountain pens with inkwells, letter openers, paper weights, papers imported from Italy and France, and stationery by Original Crown Mill; the official supplier of stationery to the Belgian Royal Family.  
Martina is often perched behind the counter.  She's great at helping me find the perfect decorative paper for my amateur photo shoots of food; mentioning of, she's an excellent cook, too!  For customer who like to cook, you'll be pleased to find recipe binders, which can be customized.
While Martina prefers to be indoors, you're likely to find her husband standing outside the shop. Friendly "guten tags" flow freely, and often; one from a dentist and another from his doctor (which have offices around the corner). At one point Sam "langsam'd" a service driver going too fast in front of his shop – which is the same advice I'd give pedestrians who scurry by the entrance, slow down.  You really don't want to miss the treasures inside Papier-Art, including the owners!
(Note: Sam specializes in book restoration, too.)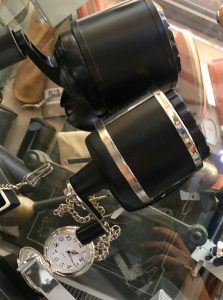 De Laspée Str. 165183 Wiesbaden
0611 4475275
---
---