My German Gingerbread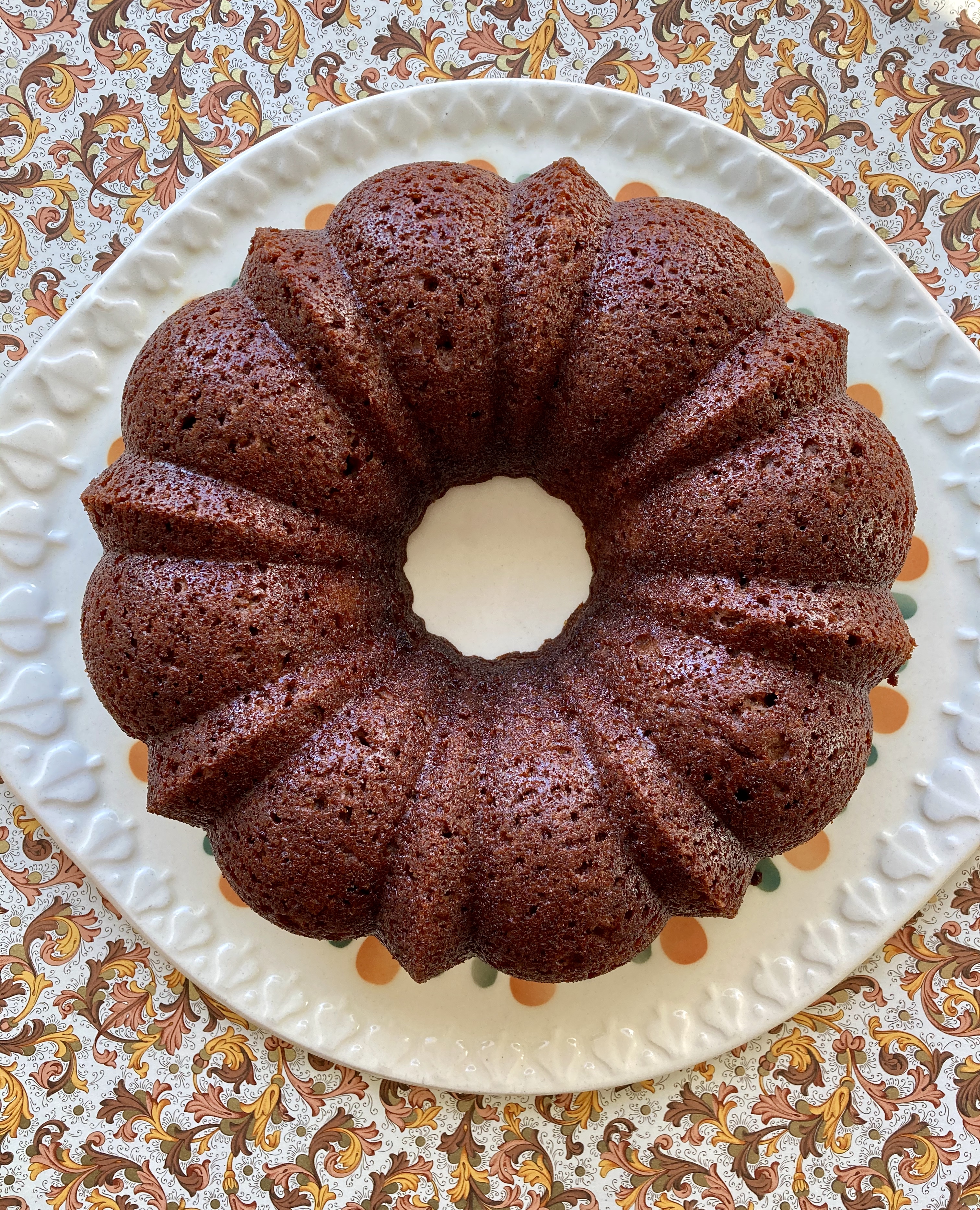 This cake is pure comfort and purely comforting. Be prepared, it will ensconce your home with the warm aromas of Autumn. Enjoy.
½ cup white sugar
½ apple sauce
1 egg
1 cup molasses
1 ½ cups spelt flour
1 cup all-purpose flour
1 ½ teaspoons baking soda
2 teaspoon ground cinnamon
2 teaspoon ground ginger
1 teaspoon ground cloves
½ teaspoon salt
1 cup hot water
Directions:
Preheat oven to 350 degrees F (175 degrees C). Grease and flour a bundt pan or 9-inch pan.
Cream the sugar and butter in a large bowl. Beat in the egg, then stir in the molasses.In a separate bowl, sift together the flour, baking soda, salt, cinnamon, ginger, and cloves.
Slowly combine the dry mixture into the creamed mixture. Stir in the hot water. Pour into the prepared pan. Bake for 50 mins – 1 hour. Cake is done when a toothpick or knife inserted comes out clean. Allow to cool in the pan. Serve plain, dusted with powdered sugar or topped with a dollop of fresh whipped cream!
---