Bubbly Blueberry Cobbler (Hildegard)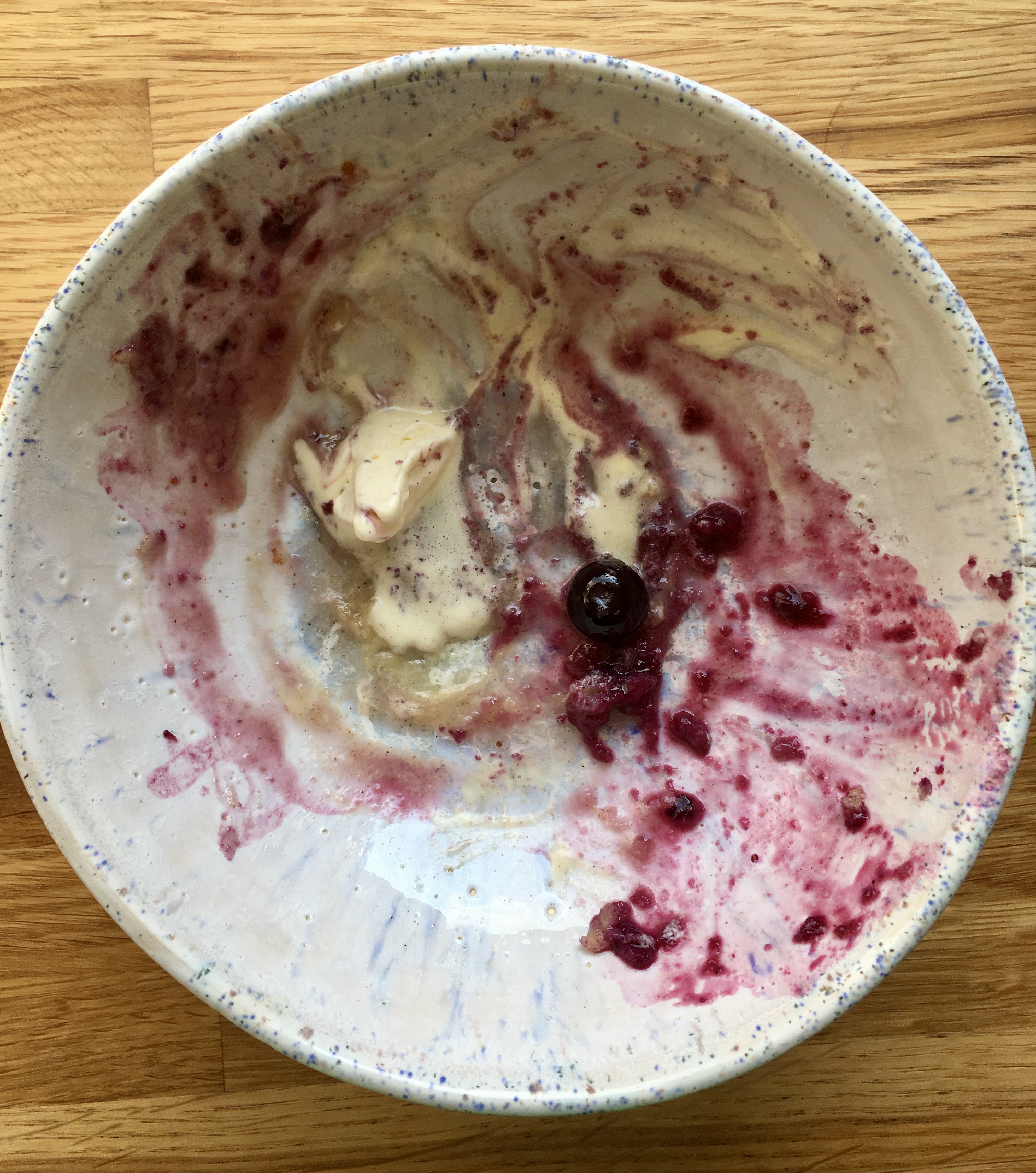 Hildegard of Bingen was the inspiration for using spelt.  This 12th century abbess believed this ancient grain was a central ingredient in battling melancholy and exhaustion. It's 2020 and we're in the mist of a pandemic, say no more. Sold! The following recipe was a family hit. The empty bowl pictured is a testament.
Ingredients
3 cups fresh blueberries

2 tablespoons white sugar

1 teaspoon cinnamon

⅓ cup orange juice

⅔ cup all-purpose flour (I substitute spelt for half of flour)

¼ teaspoon baking powder

½ teaspoon salt

½ cup butter, softened

½ cup white sugar

1 egg

1  teaspoon vanilla extract
Directions
Preheat oven to 375 degrees F (190 degrees C).
In an 8 inch square baking dish, add blueberries, sugar, cinnamon and orange juice.  In a separate small bowl mix flour, baking powder and salt. In a medium bowl cream butter and sugar until light and airy. Beat in egg and vanilla extract. Gradually add the flour mixture, stirring until  combined. Dollop batter by rounded tablespoons over the blueberry mixture. Try to cover as much filling  as possible. Bake in a preheated oven for 35 to 40 minutes until the topping is golden and the filling and juices are bubbly.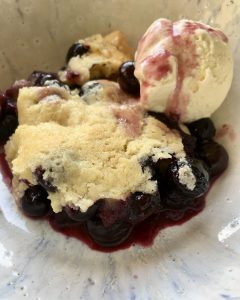 Want to know more about Hildegard's love of spelt?  Check out Healthy Hildegard.
---