Nourishing Chestnut Soup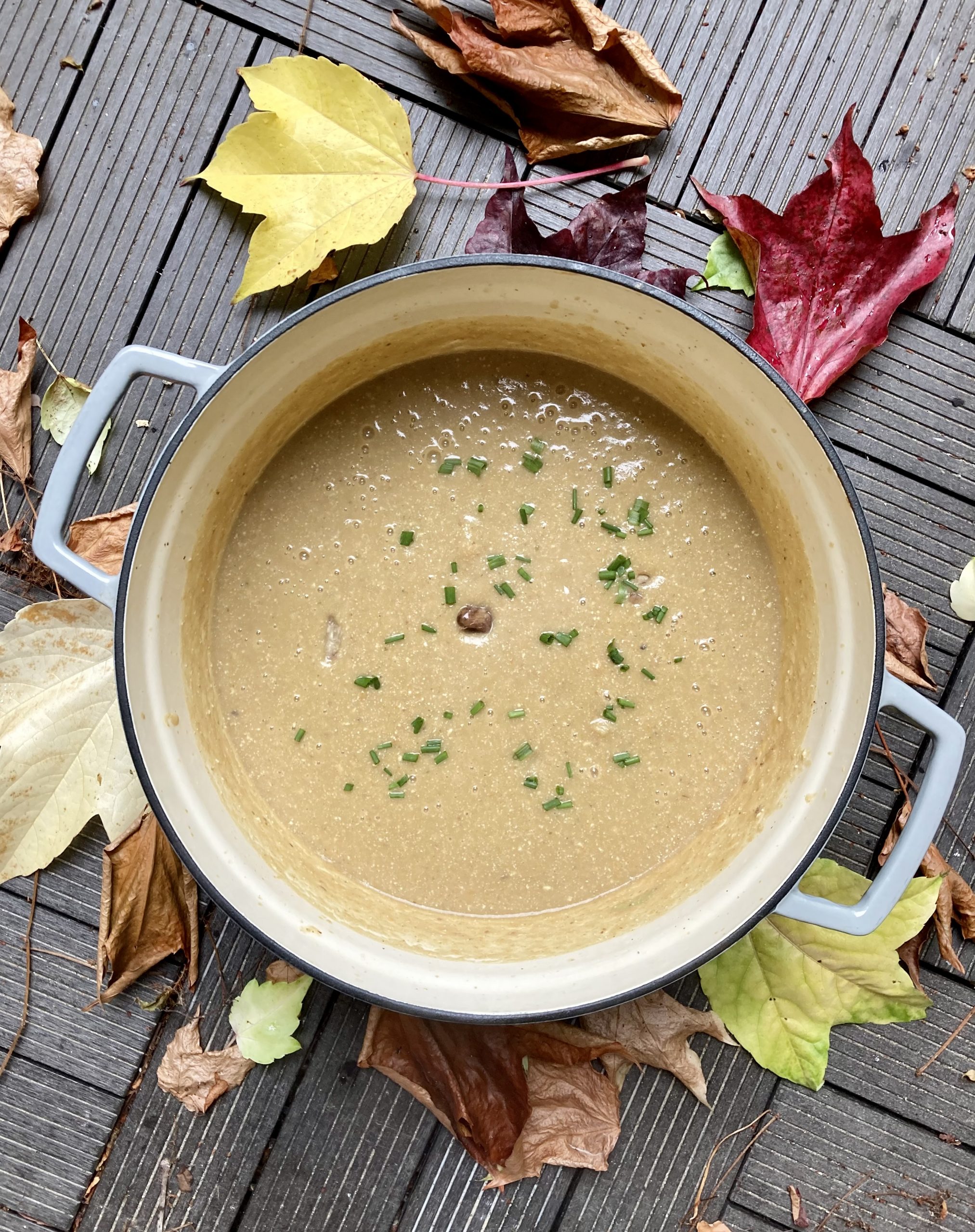 This recipe was inspired by a trip to Eibingen Abbey. While the nuns did not relinquish their chestnut soup recipe, I'm happy to share the one I whipped up in my kitchen.  I hope this hearty nourishing soup finds a seat at your table and brings comfort where it's needed. This is Autumn's bounty in a bowl ~
Servings: 6
Ingredients
-1 Tbsp vegan butter (or oil)
-2 shallots chopped
-1 large leek chopped
-1 large carrot chopped
-1 lb. potatoes cubed
-500g shelled roasted chestnuts (reserve a few for garnish)
-6 cups vegetable broth
-¼ tsp ground cloves
-1 tsp ground celery
-¼ tsp ground ginger
-1 tsp salt
-100g soft tofu
-1 Tbsp maple syrup
-Handful of chives (for garnish)
Instructions:
Melt the butter/oil in a large pot. Add shallots, leeks and carrots. Sauté the vegetables for approximately five minutes.
Add potatoes, chestnuts, broth and seasonings. Bring to a boil, then simmer for 25 minutes. When potatoes easily split with a fork, puree soup with an immersion blender, then add tofu and continue pureeing until smooth and creamy.
Garnish with chopped chives and reserved crumbled chestnuts. Enjoy ~
*Note: Be sure after chopping leeks to rinse in cold water to remove dirt/sand.
---