A Meal Worth Falling For: Bobbeschänkelche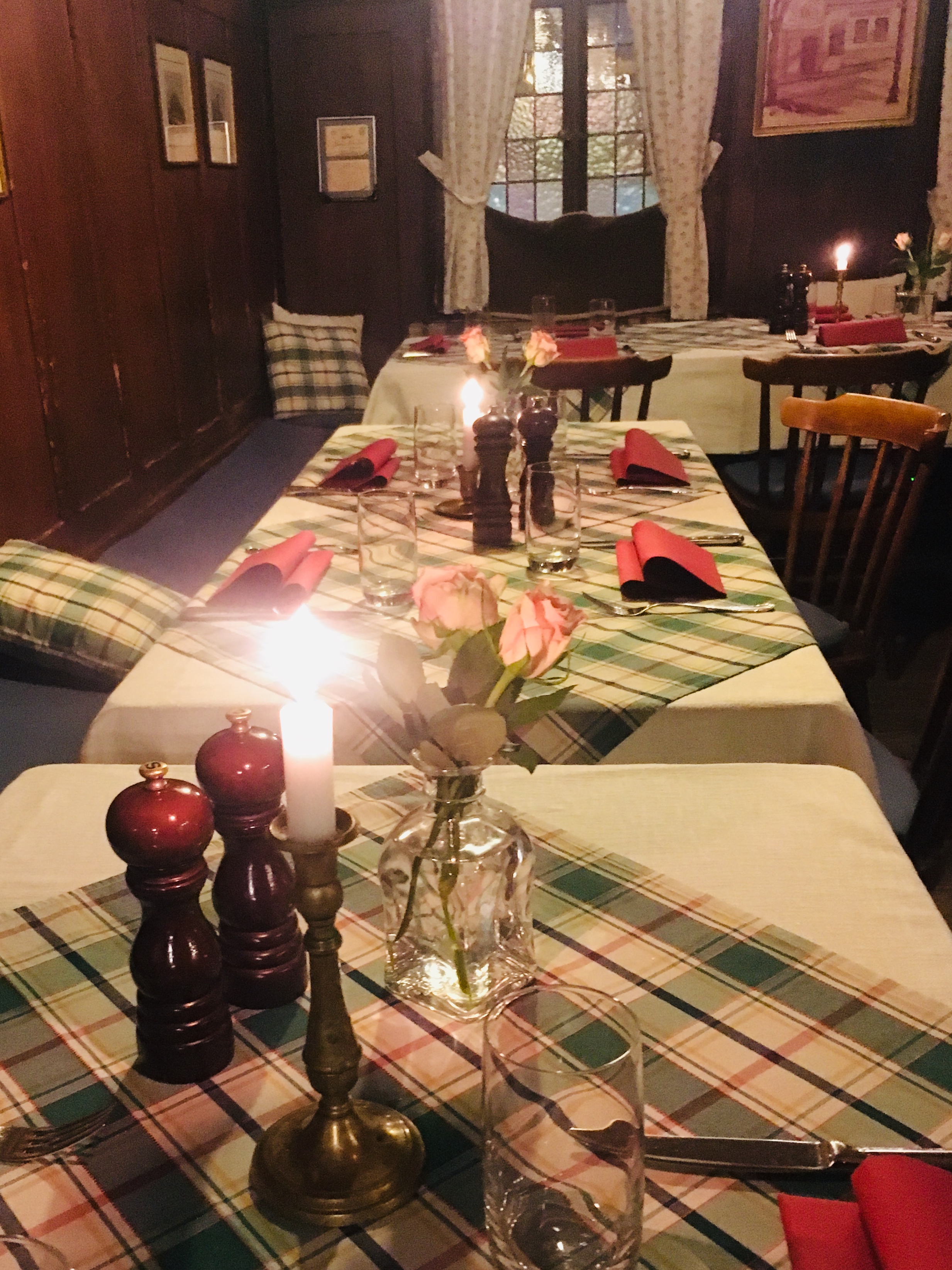 The woman's lithe figure moved with ease from tables topped with flickering candles and vases cradling stems with pink petals.  A ribbon of white satin framed a neckline that would leave swans envious.  Her black apron was starched, stain-free and blended seamlessly with the rest of her attire.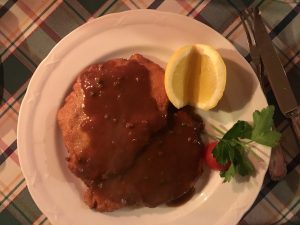 Her left forearm was a runway for plates, waiting to land on tables topped with plaid linen.  The server was the definition of mise en place, as was the meal that followed. 
My beginner was a garden feast fit for Peter Rabbit.  Next up were tender pan fried potatoes rimmed with perfectly crisped edges.  The schnitzel that followed was delicious, but it was the side of peppercorn gravy that slapped my taste-buds into submission. Turns out not all peppercorn gravies are equal. Like finding a soulmate, this gravy will make you realize mediocrity is no longer acceptable.
The meal's conclusion arrived in a shallow dish carrying two lovely dollops of chocolate ice cream surrounded by a puddle of thick warm eggnog laced with a generous dose of rum.
In retrospect, my time at Bobbeschänkelche didn't have an ending.  This meal was a happy beginning.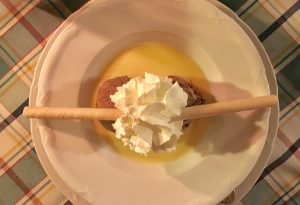 Restaurant Bobbeschänkelche
Röderstraße 39 – 65183 Wiesbaden
Tel: 0611 – 52 79 59 – Fax: 0611 – 589 38 34
---
---