Spargelcreamsuppe (Asparagus Cream Soup)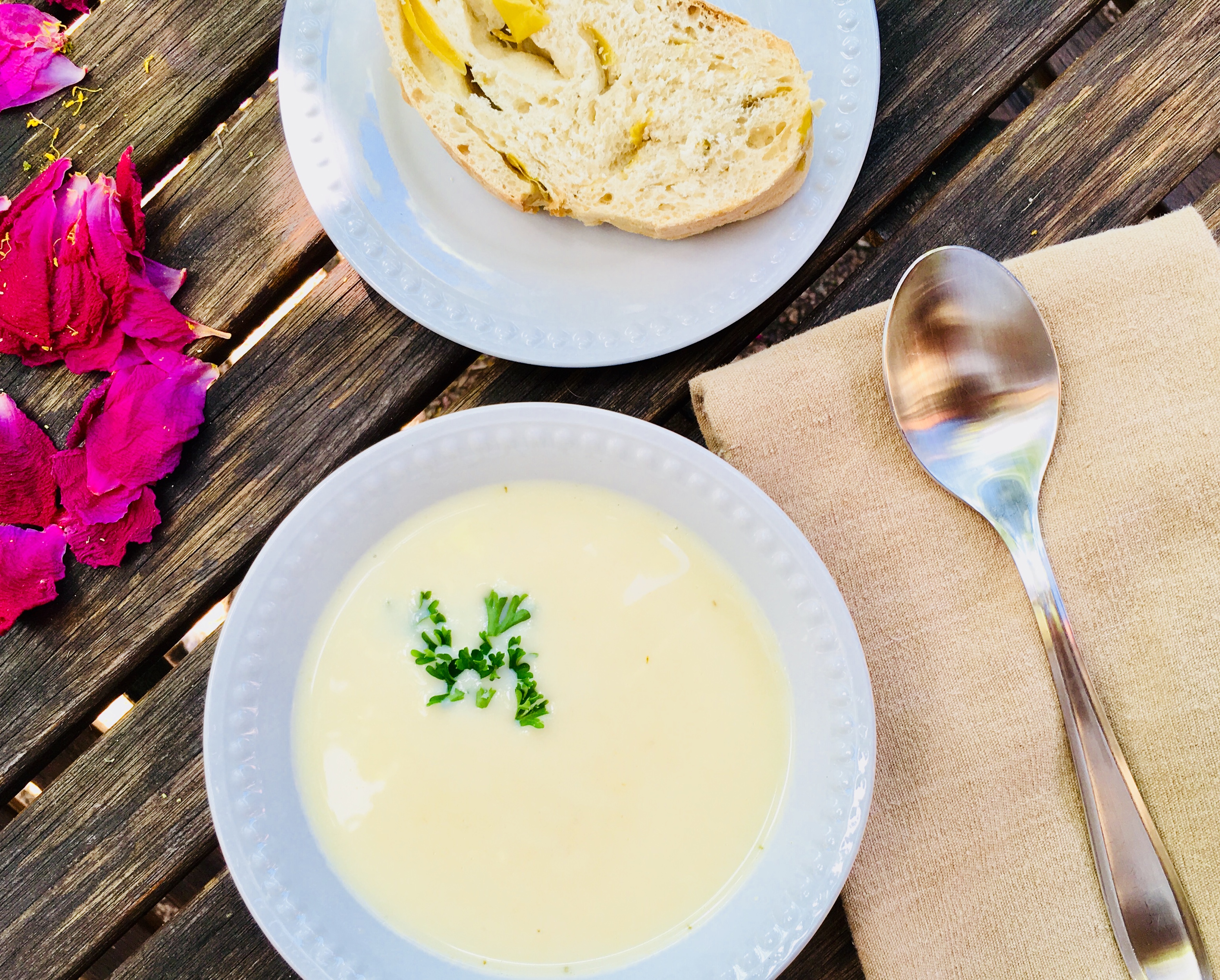 Our first encounter was at the Wiesbaden farmer's market.  Dumbfounded by their pallid lifeless appearance, I imagined the vampire rabbit Bunnicula showing no mercy and ravishing the market before my arrival, sucking the color and flavor out of the stalks labelled, "Spargel."
I've since learned to appreciate why the Germans refer to this Spring staple as "white gold."  It's temperamental, you won't find this delicacy on tables until birds return to branches and dandelions sprout from palms of eager children making wishes.
My attempt to bring the aroma I'd only inhaled over restaurant linens to my stove top brought me to Christie Dietz.  She's the brain, beauty and humor behind the website, A Sausage Has Two.  Her recipes have yet to fail me (Flammkuchen).  Apparently I'm not the only fan. Christie recently shared on Instagram, "I woke up to discover I'm a bloody finalist in the @iacppix awards (Culinary Travel Writing category) for my @natgeotraveluk piece on white asparagus…"
This bowl of golden goodness is: light, smooth, filling and tastes like the promise and renewal that only accompanies one season – Spring.
Click here for Christie's recipe for White Asparagus Cream Soup.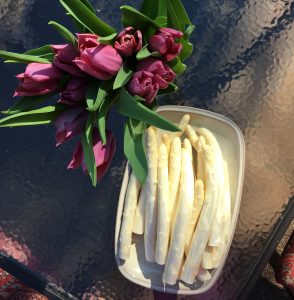 ---
---