For The Love Of Blueberries, Blueberry Comfort Bread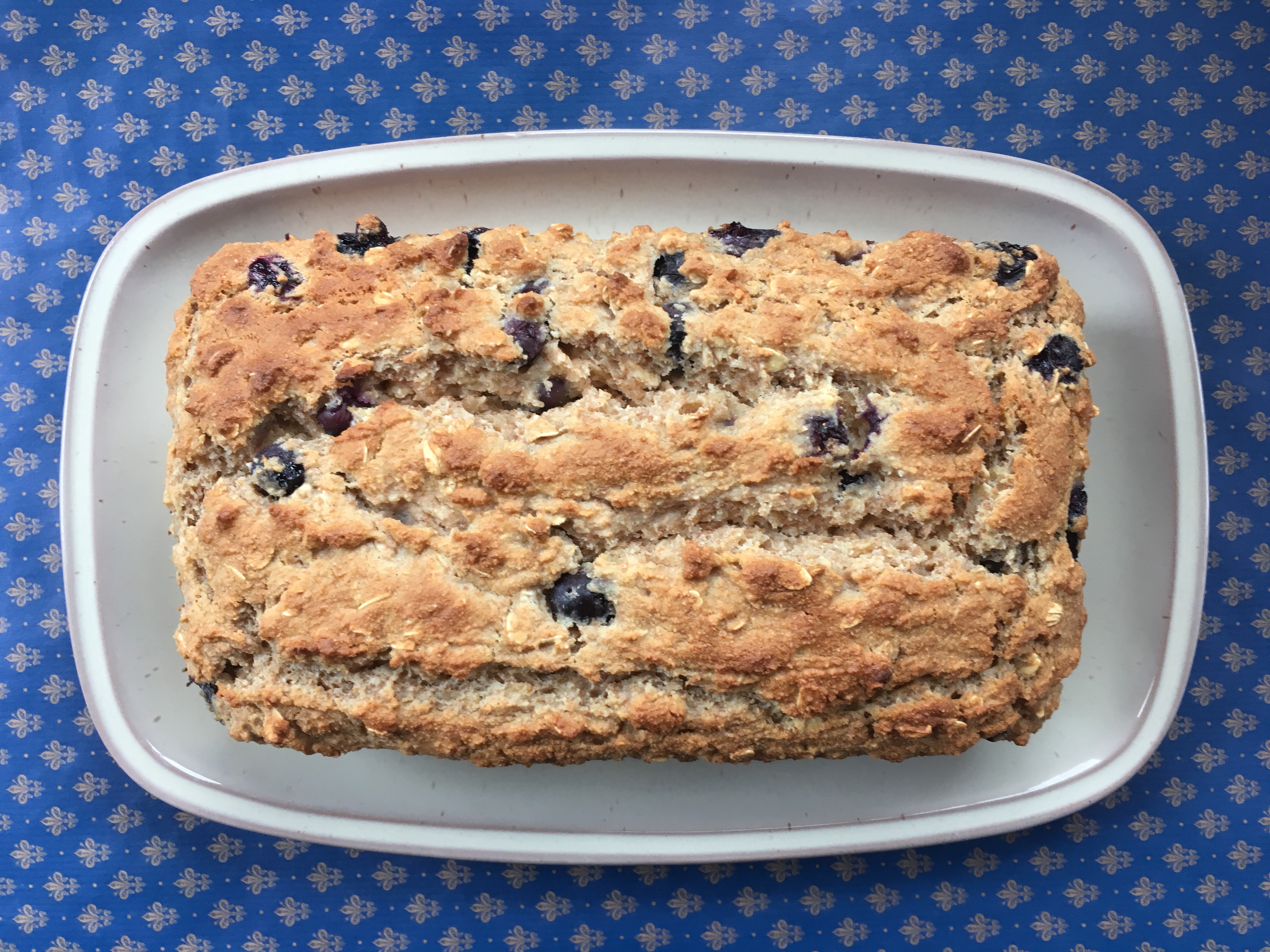 This blueberry bread will fill your home with a comforting aroma.  The ingredients are healthy, with the exception of sugar 🙂  This recipe hits on a few of my favorite foods: yogurt, oatmeal, applesauce and blueberries.  It's dense, moist and filling. Just one slice is all I need to get me through the morning (coupled w/ coffee, of course).
Blueberry Comfort Bread
Ingredients:
1 1/2 cups whole wheat pastry flour
1 cup of oats (I used old fashioned, but could use quick cooking)
1/2 cup coconut flour
2 teaspoons baking powder
1 teaspoon cinnamon
1/2 teaspoon baking soda
1/2 teaspoon salt
1 1/2 cups plain yogurt (could use low fat – I didn't)
1/3 cup applesauce
2 large eggs
2 teaspoons vanilla
1 1/2 cups blueberries
Preheat oven to 350.  Grease a loaf pan w/ non-stick spray or butter & flour.
In medium bowl whisk dry ingredients: whole wheat flour, oats, sugar, coconut flour, baking powder, cinnamon, baking soda and salt.
In a separate bowl beat together: yogurt, applesauce, vanilla and eggs.  Slowly add dry ingredients until just combined.
Next, gently fold in blueberries and pour into prepared pan.  Bake 50-60 minutes until toothpick comes out clean.  Cool completely before serving, and enjoy 🙂
---
---