Literaturhauscafé: M.F.K. Fisher Would Approve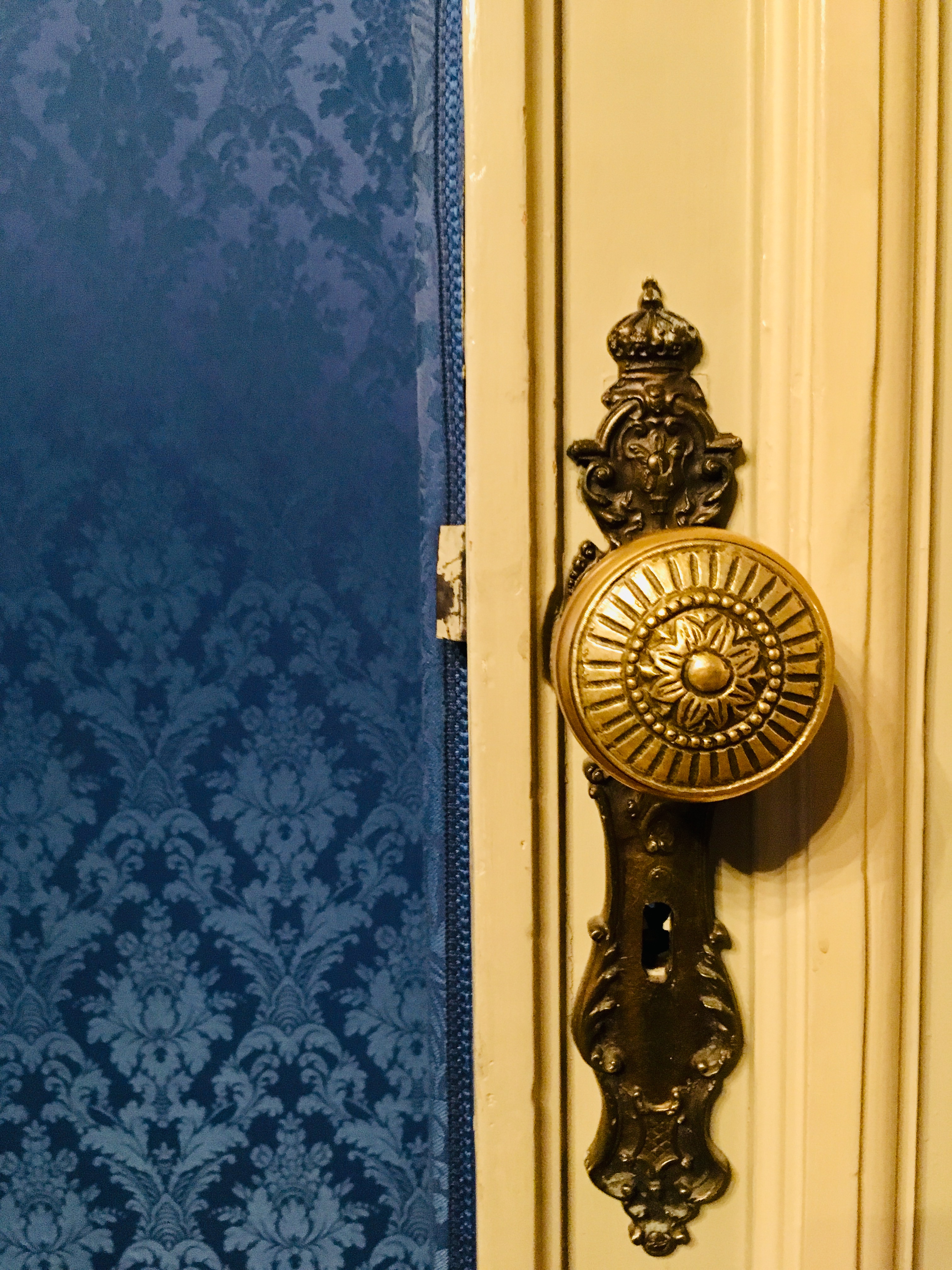 **Update: Literaturhauscafé has a new tenant, Holger Schwedler.  Mr. Schwedler also owns Wingert Vinothek.** 
"The Menopause of spinsters – A very boring place with a nice garden. If you haven't found the love of your life, here is the place where you can enjoy your spinsterhood. Terribly slow service. You don't need wifi connection when you can read a book in this retirement place."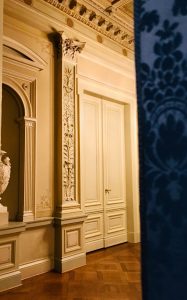 The above review of Literaturhauscafé in Villa Clementine piqued my curiosity.
Spinsterhood took a luxurious turn as my palm glided up a curved banister while I ascended a marble staircase lined with crimson carpet to the cafe's entrance. Walking through double doors, my shoes tapped across herringbone hardwood floors.  The foyer's soothing cream walls danced between antique white and old lace. Ornate crown moldings, Greek statues and an Art Deco chandelier with golden curved limbs attached to white bulbs mimicked the graceful nape of swans; like a symphony, all culminated to create grandeur.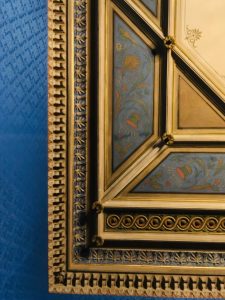 Beautiful backdrops await cups and saucers: a terrace overlooking the tree-lined Wilhelmstrasse promenade, a sapphire room complete with plush seating and a wall of books, a crimson room with floor length velvet drapes and upholstered walls, and lastly – a peridot hued space with a candy colored glass chandelier that casts a glow over pastry cases filled with an assortment of palate pleasers.
Spinsterhood looks like splendor in Literaturhauscafé. The reviewer and I agree, the space is conducive to those who enjoy books…especially since there's a free book exchange and monthly readings by published authors. 
The reviewer wrote off the cafe as a"retirement place." I see it as a resplendent palace. Beauty really is in the eye of the beholder. 
---
---